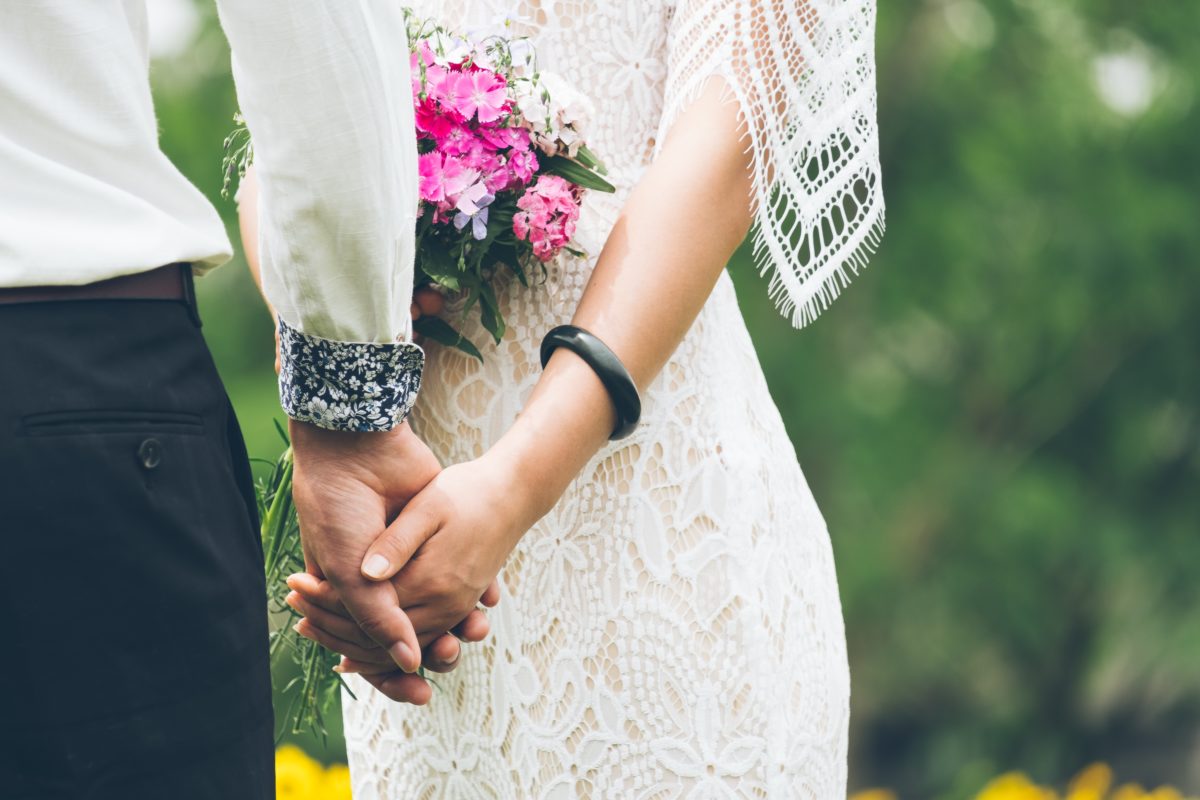 Trendy ślubne 2018
Zanim powstanie druga część wpisu dotyczącego stroju dla Pana Młodego (kto nie widział części I odsyłam do linku /stylizacja-pana-mlodego/ ) czas na trendy ślubne panujące w bieżącym roku.
Motyw przewodni ślubu to kluczowy aspekt, który scala wszystkie elementy ceremonii. Poczynając od wizerunku Pary Młodej, dekoracji sali weselnej, czy też drobniejszych aspektów w postaci winietek, czy zaproszeń ślubnych. Wszystko to buduje efekt pierwszego wrażenia wśród gości. Warto dobrze poznać wybrany przez siebie styl, czuć się w nim dobrze  i z klasą wprowadzić go do swojej ceremonii 😉
Trendy ślubne 2018 – najciekawsze aranżacje
Miłość z nutką romantyzmu
To styl charakteryzujący się bardzo subtelnymi i delikatnymi aranżacjami. Bogaty w barwy jasne, czyste i pastelowe. Głównie znajdziemy tam odcienie różu, błękitu i mięty, ale zauważalne są także połączenia niestandardowe np. koloru brzoskwiniowego, czy koralowego. Suknia Pani Młodej ma lekką formę z drobnymi tiulowymi, czy koronkowymi zdobieniami. Pan Młody powinien wystąpić w klasycznym ciemnogranatowym garniturze ze stonowanymi dodatkami. Często sama ceremonia zaślubin odbywa się w plenerze, a przyjęcie weselne w oranżerii lub gustownym pałacyku. Wśród dekoracji znajdziemy subtelne kwiaty oraz dużą ilość świeczek, budujących magiczny i bajkowy klimat.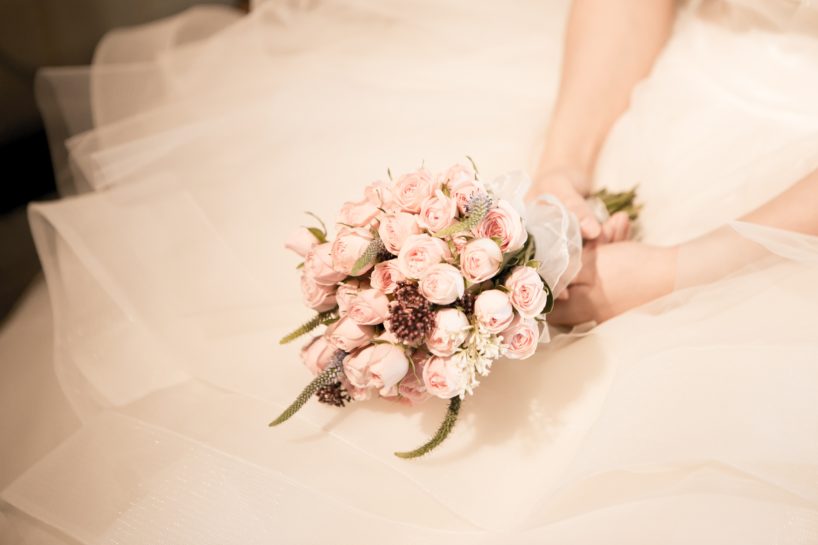 Hippie & boho, czyli powrót lat 70-tych
To styl stworzony dla par z nutką szaleństwa w głowach. W tym nurcie wszystko jest dozwolone! Inspiracje przesycone są etnicznymi elementami, kwiatowymi wzorami i bardzo kolorowymi akcentami. Stylizacje Młodej Pary są luźne i swobodne. Pani Młoda wybierze długą, zwiewną suknię, a jej wybranek do garnituru ubierze wesołe szelki, czy kolorową muchę. Dekoracje będą nie do kompletu, w tonacjach pasteli oraz kolorów ziemi. Emblematy pisane wykonywane są na ekologicznym papierze, z dodatkiem piór, łapaczy snów i koronek. Ma być świeżo i artystycznie!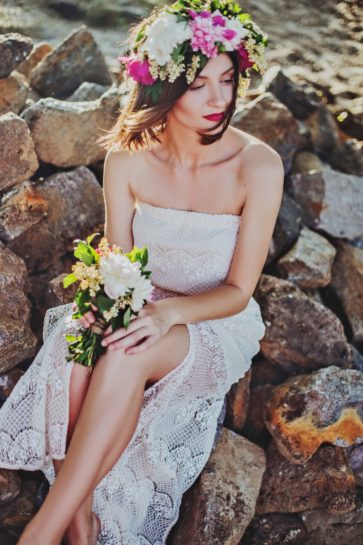 Ponadczasowa elegancja- high glam
To styl pełen blasku, przepychu i ponadczasowej elegancji. To opcja pełna biżuteryjnych dodatków, drobnych koralików i haftów. W aranżacjach inspirowanych tym stylem nie ma przypadków, a wszelkie elementy tworzą jedną efektowną całość. Warto pokusić się o wykorzystanie akcentu złota lub srebra. W tym sezonie bardzo modny jest także brokat- tutaj sprawdzi się idealnie. Bogato zdobione backdropy, wysokie, połyskujące świeczniki oraz przesyt dekoracji sprawiają, że to jedna z najbardziej zdobionych stylistyk.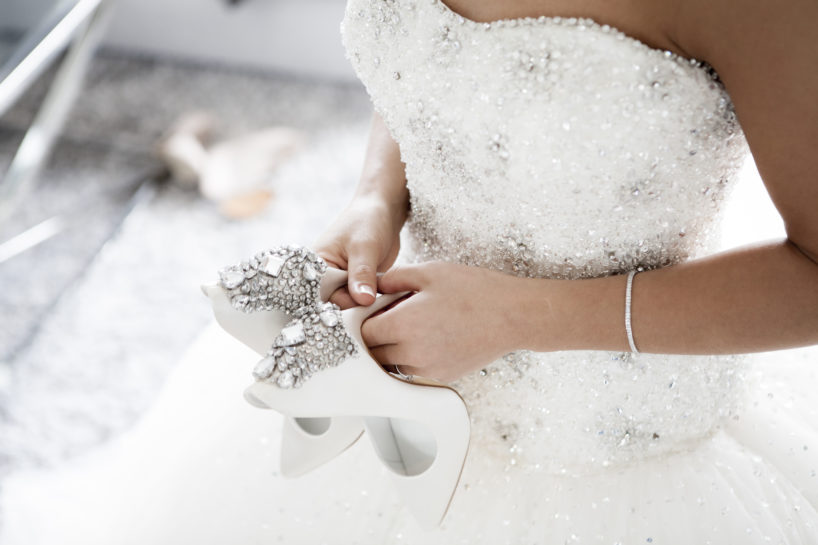 Trendy ślubne 2018- styl botaniczny
Sezon 2018 to także kontynuacja tematu przyrody i natury. Wszelkie dekoracje tworzone są na bazie roślin (zieleni, paproci i kwiatów). Przewodni kolor towarzyszący tej inspiracji to oczywiście zieleń, posiadająca bardzo pozytywny i uspokajający akcent. W stylistyce tej używamy również dekoracji z mchu, drewna oraz szkoła, które idealnie się ze sobą komponują. Często narzeczeni decydują się na ślub w plenerze ( wybierając scenerię ogrodu lub lasu). Spotykamy tutaj także trend oświetlenia żarówkowego. Stylistyka Młodych charakteryzuje się lekkością i pozornym nieładem.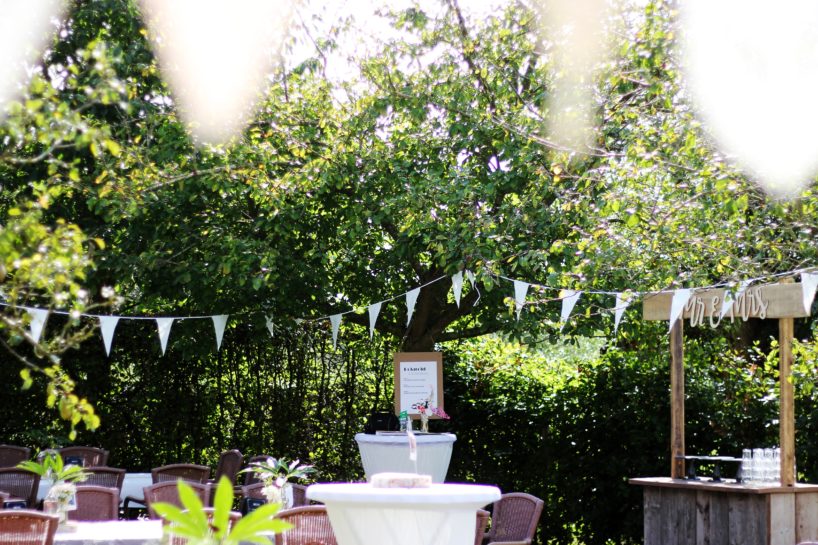 Nowoczesność & minimalizm
W tym motywie mniej znaczy więcej. Reprezentują go bardzo klasyczne i minimalistyczne formy. Barwy charakterystyczne to przede wszystkim chłodna biel, zieleń oraz szarość. Dekoracji jest niewiele, albo w bardzo przejrzystej, dizajnerskiej formie 3D. Suknia ma prostą formę, bez zbędnych zdobień, a Pan Młody najlepiej zaprezentuje się w garniturze ciemnym, najlepiej czarnym. Paradoksalnie ta wyważona i kameralna inspiracja mocna wyróżnia się na tle zdobionych i przesyconych dekoracjami motywów.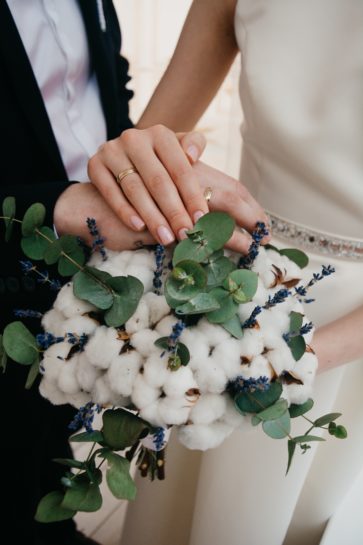 Przedstawiłam w dużym skrócie pięć najczęściej wybieranych stylistyk ślubnych. Nie zapominajmy, że część z nich się ze sobą łączy i przeplata w kilku tematykach. Mimo wszystko należy zachować dużą rozwagę przy wyborze aranżacji, tak, aby wszystko tworzyło jedną, efektowną całość. W przypadku natłoku inspiracji pomoc Wedding Plannera, jest zapewne nieoceniona 😉 .